SILVER SERVICE STAR FLAG ®

SILVER STAR SERVICE BANNER TM

THE NAME "SILVER STAR SERVICE BANNER" IS TM

Copyright 2004-2011

All Rights Reserved

The Silver Star Service Banner and Flag are in no way connected to the Silver Star Medal

The Silver Star Families of America is a non-partisan, not-for-profit charitable organization committed to supporting the United States combat wounded, ill, injured and dying military members and Veterans from all wars, past and present,  and honoring their sacrifice with Silver Star Banners.Content within this web site is the sole property of  The Silver Star Families of America"All photos and letters sent to the SSFOA become the property of the organization to be used in any way we deem appropriate."

* DISCLAIMER: Any photographs of military personnel in no way imply DoD endorsement of the Silver Star Families of America.

SSFOA reserves the right to conduct the day to day business of the organization as they deem appropriate. SSFOA does not and can not offer monetary or legal assistance, due to the nature of our IRS filings, it is a violation of our by-laws and mission, SSFOA cannot assist anyone in this manner.

While the SSFOA attempts to exercise due care, we are not responsible for the performance, accuracy or content of external links or individuals we offer as referrals. 
All materials, ideas, projects etc made for the SSFOA while you are a member becomes SSFOA property. State Coordinators and Reps will be chosen at the discretion of  SSFOA National Headquarters. SSFOA is an all volunteer 501(c)(3) tax exempt nonprofit public charity organization. Proceeds go toward the purchase of Silver Star Service Banners and wounded, ill and dying assistance programs, less than 5% for administration. See
SSFOA Financial Page
See your tax advisor. For more info on deductions see:
http://apps2.irs.gov/charities/contributors/index.html
Questions/Comments Pertaining To This Web site
CONTACT US
THE SILVER STAR FAMILIES OF AMERICA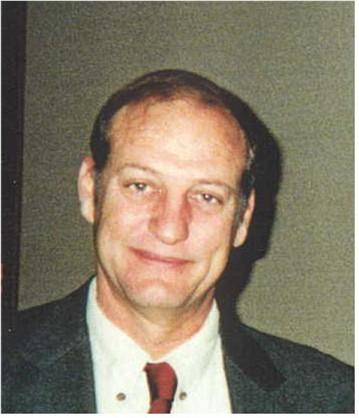 Steve Newton is a 25-year law enforcement veteran and a former Marine/Navy veteran. He served with the 3rd Battalion, 24th Marines, 4th Marine Division. With the Navy, he was with NAVACTS-UK-318 and was called back to active

duty for the first Desert Storm.

Now retired and afflicted with Parkinson's Disease, he continues to write articles for various law enforcement, military and veteran publications. He is also the author of the "Old Sergeant, the "Old Sergeant and Friends," and is working on his third book, "The Old Sergeant Rides Again."

Steve still serves as 3rd Vice President of the National Association of Chiefs of Police and serves as Director of the Law Enforcement Equipment Program and is founder of the Silver Star Families of America. He has been honored with several awards from the American Police Hall of Fame, including the Legion of the Purple Heart and has been nominated as Police Officer of the year by the National American Legion. He has also been awarded the Department of Defense Exceptional Public Service Award by the Secretary of Defense and the Gold Presidential Volunteer Service Award.and Lifetime Call to Service Award.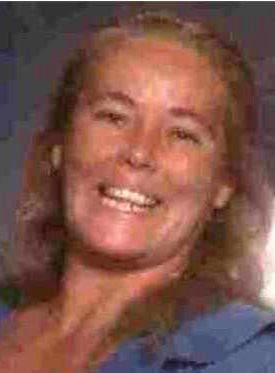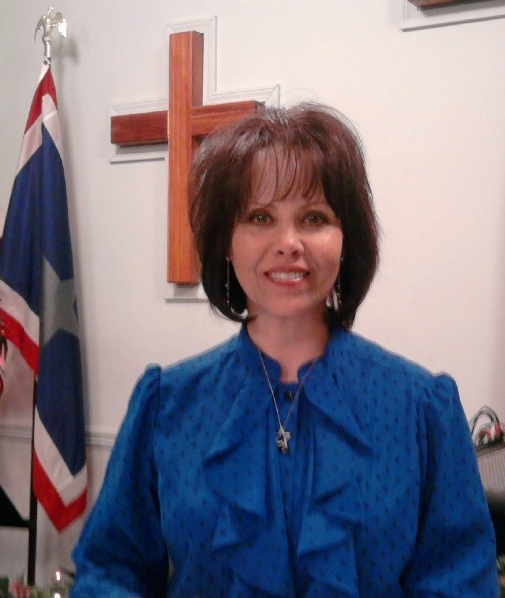 Janie serves as Secretary and Chaplain and has served as SSFOA National President and Vice President in the past. She is an ordained minister and is dedicated to working with wounded, ill and dying Veterans and their families through Silver Star Families and Cornerstone Church, who are the Guardians of the Silver Star Flag. She  heads up the SSFOA VA Hospice program and sends Prayer Blankets in behalf of SSFOA to the VA Hospice patients. The Chaplain Team prays continually for the safety of our Armed Forces and the United States of America and sends Prayer Blankets to troops in Germany, Iraq and Afghanistan, Walter Reed, Bethesda and other VA and Military Hospitals. Janie has received the Hoosier Heroine Award from General Umbarger and the Distinguished Hoosier Award from Governor Daniels. She receives them in honor of our wounded, ill and dying heroes.

Diana Newton is Co-Founder and Treasurer of The Silver Star Families of America and  a full-time supporter of our wounded service members. She has volunteered for many organizations that support the Armed Forces of the United States, including the Law Enforcement Equipment Program, The Purple Hearts and the Silver Star Families of America. She is a graduate of Southwest Missouri State University majoring in geography. Her volunteer efforts have been recognized with awards consisting of the Gold Presidential Volunteer Service Award, Daily Point of Light Award, Conspicuous Service Medal, and was nominated by SSFOA members for the Above and Beyond Award for her care of our wounded. Diana has also been nominated for the CNN Hero of the Year.

Diana is an SSFOA Representative for the VAVS board and works diligently to offer helpful resources on VA issues.

Along with the hundreds of Banner packages she has shipped, Diana has personally presented many Silver Star Banners to wounded from all wars, including a presentation to a Purple Hearts Chapter in Missouri. Diana was instrumental and participated in the signing ceremony at her state's capital with Governor Blunt which gave endorsement to the Silver Star Flag as the Official symbol for the wounded of Missouri. In addition, she actively supports veterans by delivering books and supplies to Veteran Homes and V.A. Hospitals and Clinics. She also oversees the Christmas project that reaches a VA in all 50 states, Landsthul and a point in Iraq. Diana spearheaded the Silver Star Day event at Hammons Ball Park which treated the Veterans of Mt. Vernon Home with free tickets to the Springfield Cardinals game.

Diana has a family background of United States supporters. Her father was a Navy veteran and her brother is an Air Force/Army veteran. She welcomes you to join with her as she honors and assist the wounded of our country. Read more of Diana's bio at:
http://www.silverstarfamilies.org/Founders_Bio.html
OFFICERS

President

Steve Newton

Vice President

Kathy Landess

Sergeant At Arms

Margie Harich

Secretary

Diana Creed Newton

Treasurer

Diana Creed-Newton

DIRECTORS

Public Affairs Officer

Jeremy P. Amick

V.A. Executive Director

and Tribal Liaison

Kathy Landess

Historian

Darlene Harrington

Executive State Rep  Directors

ERT

Kathy Landess

Chaplain

Ray Reynolds

STANDING COMMITTEES

VA Committee and Tribal Liaison

Kathy Landess

Silver Star Service

Banner Day Comittee

Silver Star Families Writing Team

Kathy Landess


Janie Orman

Past National President

FOUNDERS

Steven J. Newton

Diana Creed-Newton

Kathy serves as SSFOA Rep for California and also as Executive Veteran Affairs Director. She has worked with Veteran Affairs and assists with VA issues as they arise. Kathy complies a listing of helps and resources to benefit our wounded Veterans.

She has been involved with military support activities for over 26 years. Her support of our troops began as a way to honor her fiance who was KIA in Vietnam. She has had 100s of penpals over the years, ranging from raw recruits up to Colonels, in nearly every service branch. 

Besides SSFOA, Kathy belongs to and is associated with:  StarSupportMilitary Group, Adopt-a-Soldier/Adopt-a-Platoon, Operation Military Pride, Soldier's Angels  and co-coordinate of Operation:  Mail Support, a penpal program.  She happened to find SSFoA's website by accident and very soon realized that she had to belong to this organization.  Supporting our military is important, but supporting/honoring our wounded/our vets is even more so.  Kathy feels very privileged to be part of the SSFOA cause and all the wonderful people in the group. Contact Kathy to join Silver Star Families in California.


Silver Star shining for sacrifice, honoring wounded and ill members of our Armed Forces, and bringing remembrance to those so deserving of our thanks.

We will never forget . . . WELCOME HOME!

Margie Harich is a member of SSFOA and serves as  SSFOA Maryland Rep, Sergeant At Arms, D.C. Liaison and on the Advisory  Board.  She is a graduate of  South Marshall High School, Benton, Kentucky, Montgomery College - Montgomery County, Maryland and Frederick Community College - Frederick, Maryland. Margie has served her community by working in various occupations including Montgomery County Department of Police . SSFOA has the highest confidence in Margie's abilities as she supports our troops and works to assist wounded, ill and dying Veterans and presents Banners. She will attend meetings in DC to help further their care. Margie is a crafter and has interests such as reading, writing, jewelry making, and most other crafts.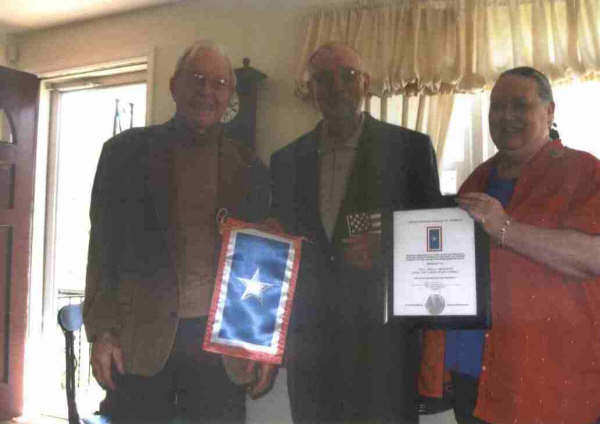 Margie Harich

Sergeant At Arms

Maryland and D.C. Rep

Jeremy P. Amick served as the Missouri National Guard's Transition Assistance Advisor for 2-1/2 years. He also served over 11 years in the Missouri National Guard as a Unit Logistics NCO until receiving a medical discharge in December 2004. He currently serves as a public affairs officer with the United States Coast Guard Auxiliary and is a proud member of both the Disabled American Veterans and the American Legion. He possesses a bachelor's degree in Psychology, a master's degree in business administration and is currently pursuing a master's degree in criminal justice from Columbia College. Jeremy is also the author of three published books and regularly writes veteran-centric articles for various newspapers throughout Missouri.    
http://www.silverstarfamilies.org/PUBLIC_AFFAIRS.html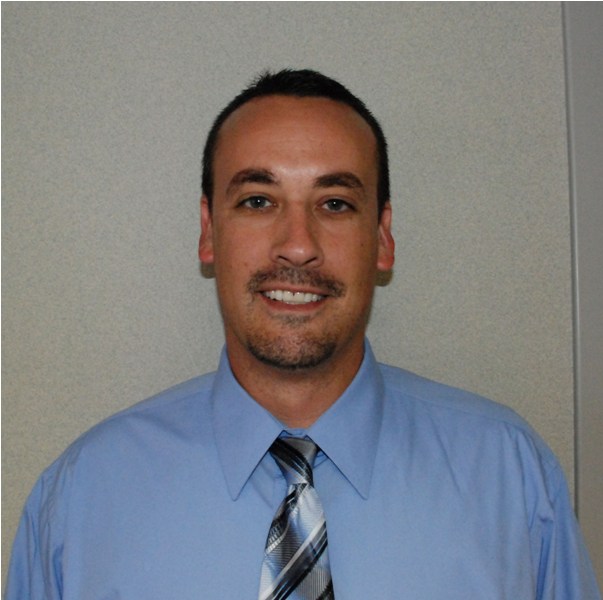 Public Affairs Officer

Jeremy P. Amick

Darlene Harrington

Historian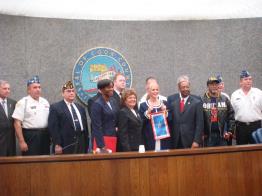 Sunshine Roth Past National President